Iran unveils hypersonic missile as Khamenei urges Muslim states to sever Israel ties
TEHRAN  ( Web News   )
Iran on Sunday unveiled its latest hypersonic missile, named "Fattah II," state media reported, as Supreme Leader Ali Khamenei called on Muslim countries to sever ties with Israel in response to its
war in Gaza
.
Khamenei oversaw the unveiling during an inspection of the missiles and drones belonging to the aerospace unit of the Islamic Revolutionary Guard Corps (IRGC).
"Fattah II" has been described by state media as a hypersonic missile with glide capability, falling into the HGV hypersonic weapons category.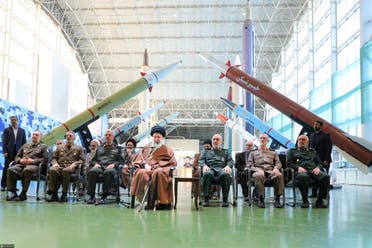 The announcement follows Iran's introduction of its first domestically-produced hypersonic missile, "Fattah," unveiled in June.
During the event, Khamenei urged Muslim countries to sever political ties with Israel.
"Islamic governments should cut off their political relationship with the Zionist regime at least for a limited period of time," said Khamenei.
He also called on Muslim countries to obstruct the flow of energy and goods to Israel.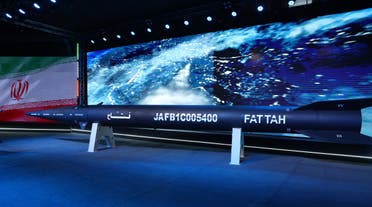 Earlier this month, Khamenei urged Muslim countries to severe economic ties with Israel and called for a "block on oil and food exports."
Israel has vowed to destroy the Palestinian militant group Hamas, which governs Gaza, in retaliation for its October 7 attacks. Israeli officials say the attacks killed about 1,200 people, mostly civilians, and around 240 people were taken hostage.
Israel's air and ground campaign has killed an estimated 12,000 people in Gaza, including 5,000 children, according to the health ministry in the Palestinian territory.
Iran, a key source of financial and military support for Hamas, praised the October 7 Hamas attack while denying any involvement in its planning or execution.
Israel has long accused Iran of exacerbating violence by supplying arms to Hamas. Tehran refuses to recognize Israel and has made support for the Palestinian cause a fundamental component of its foreign policy since the Islamic Revolution of 1979.
Iran and Israel have for years engaged in a covert conflict, with Iran accusing Israel of orchestrating sabotage attacks and assassinations targeting its nuclear program.