NA-193 by-poll: PTI's Mohsin Leghari win with margin of 35,174 votes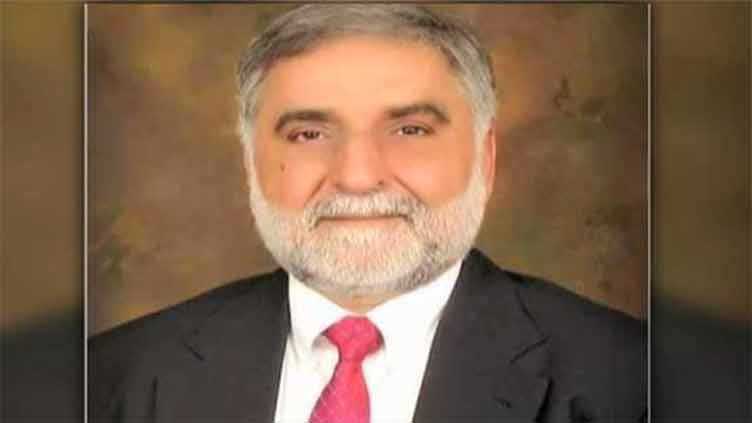 Unofficial and unconfirmed results started pouring in after polling ended for the much-hyped by-election in the National Assembly constituency NA-193 Rajanpur.
Polling began at 8am and continued till 5pm without any break. The seat fell vacant due to the death of Pakistan Tehreek-e-Insaf (PTI) member Jaffar Khan Leghari. He died in Lahore on December 31, 2022, after a prolonged illness.
PTI candidate Mohsin Leghari won NA-193 Rajanpur by-election with a thumping margin of 35,174 votes defeating PML-N candidate Ammar Leghari, as per unofficial results.
PTI contestant Mohsin Leghari secured 90,392 votes while PML-N candidate Ammar Leghari bagged 55,218 votes. As many as 237 polling stations were set up for the by-election by Election Commission of Pakistan in the constituency.
Earlier, the counting of votes began as polling came to a close for Rajanpur's NA-193 National Assembly seat on Sunday. The NA-193 seat had fallen vacant following the death of PTI's Sardar Jaffar Khan Leghari in December 2022.
A total of 11 candidates were contesting in the by-election. A tough contest was expected between PTI's Mohsin Leghari and PML-N's Ammar Leghari. Previously, the PTI had nominated its Chairman Imran Khan as a candidate. But earlier this month, the former prime minister withdrew his candidacy in an apparent bid to avert possible disqualification in the Tyrian White case.
The voting in Rajanpur began at 8am and continued till 5pm. The Election Commission of Pakistan (ECP ) noted that a large number of women were present at various polling stations as voting commenced. It added that voters performing their national obligation was a positive development. According to the ECP , there are 379,204 registered voters in the constituency, of which 206,497 are male and 172,709 are female voters.
Election Commission

The Election Commission of Pakistan (ECP) has set up 237 polling stations in the constituency out of which 68 have been declared sensitive. At least 2,650 police personnel have been deployed to deal with any untoward situation while Pakistan Army and Rangers personnel are also patrolling the area.
Candidates

11 candidates are contesting NA-193 Rajanpur by-poll, but the main contest is expected between the Pakistan Muslim League Nawaz (PML-N) candidate Emaar Owais Leghari and the Pakistan Tehreek-e-Insaf's (PTI) Mohsin Leghari.
On Friday, Punjab's caretaker government approached the ECP with a written request to postpone the by-election citing security concerns.
Earlier, Commissioner Dera Ghazi Khan Division Khalid Manzoor mentioned the security concerns in his letter to the caretaker provincial government.
But, the electoral watchdog on Saturday dismissed these concerns on the grounds that adequate security measures were being taken by the Punjab Police and Rangers for the provision of security at all the polling stations.